Interviews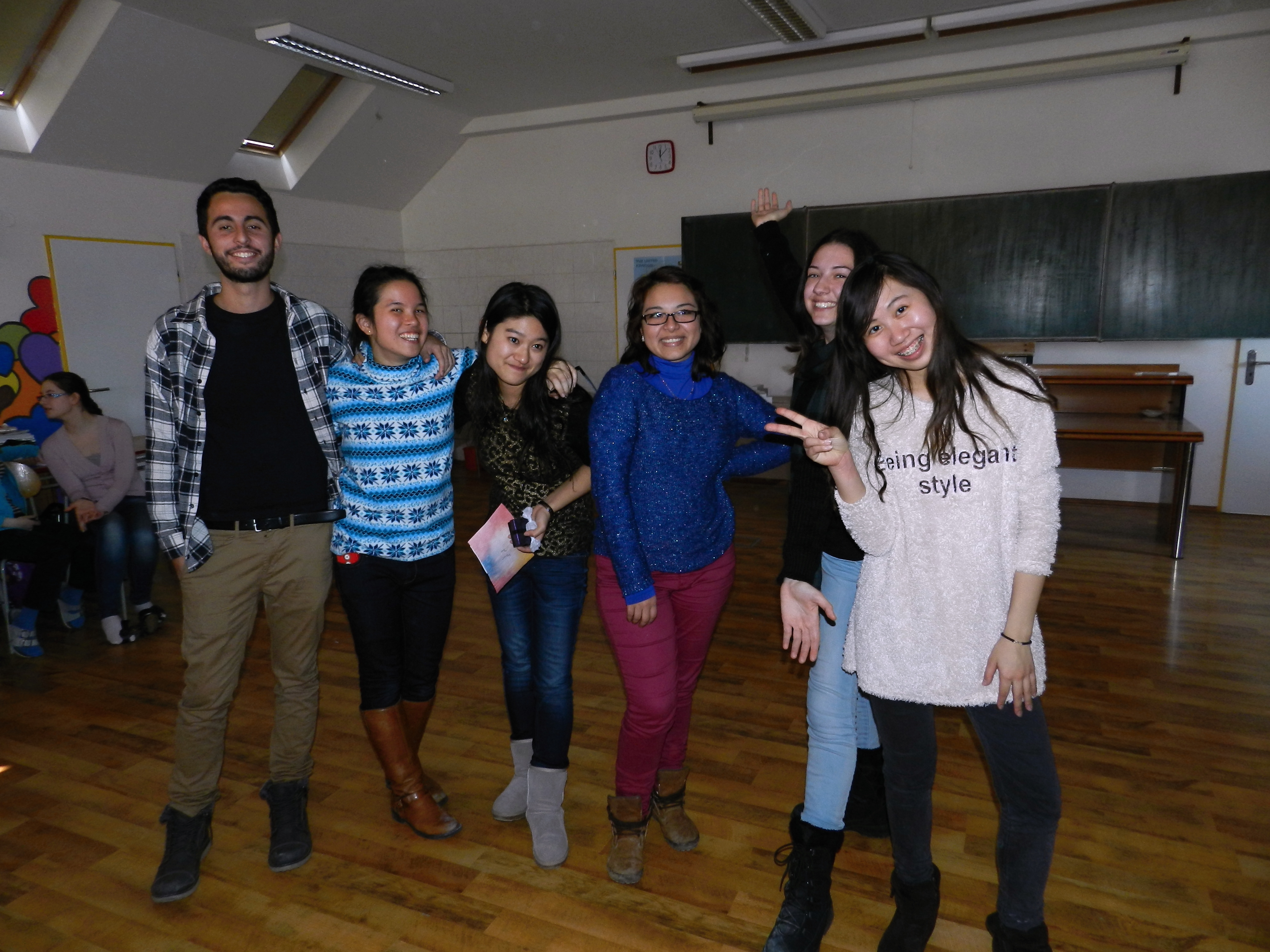 Why have you chosen Czech Republic?
Jess:
"To learn more about the culture and experience and see the interesting architecture. It is a place that not many tourists think of when they think of Europe so I wanted to experience something new + different. I LOVE IT!"
Leo:
"I was told to do so. A friend of mine suggested me this project since I want to become a teacher/professor."
Michelle:
"I think it's beautiful and somewhere completely new everything (new culture, food, people, etc.)"
Joanna:
"I think the country is the most beautiful country in Europe, so I only applied for Czech."
Ivette:
"To know me in a place out of my comfort zone. See the snow and a nice place in Europe."
Meggie:
"Because I want to know the life in Europe and Czech Republic is in the middle of Europe, maybe have the characters of both - western and east Europe and I love the project EDISON."
Is there sth what is weird to you according to your Czech family? Their customs etc.
Jess:
"In Australia we eat a small lunch and a big dinner. Here it is the opposite, so I am getting used to it. At school in Australia we never have hot lunches. I like that my host mum gives everyone special slippers to wear in the house. In Australia we just walk around with bare feet!"
Leo:
"Just the shower is different. I've been finding everything amazing."
Michelle:
"Not really. :) But probably I usually have big dinner and here is mostly light dinner."
Joanna:
"Hahahahaha. My home brother kisses me every day, haha."
Ivette:
"Too much punctuality."
Meggie:
"Nothing weird, everything is perfect. Oh, the shops are closed at weekends, in China they are opened all the time."
What do you like the most here?
Jess:
"The history and architecture is so different to where I am from. I also love that it snows!!"
Leo:
"How friendly everybody has been to me."
Michelle:
"The people I've met so far are the BEST!"
Joanna:
"Snow!"
Ivette:
"Weather, people, landscape?"
Meggie:
"Buildings, The Castle, the passion of music and I really love my host family."
Can you tell us one thing why should people visit your country?
Jess:
"We are super friendly, relaxed and fun. The weather in Australia is the best in the world, because you can go to the beach everyday!"
Leo:
"People are really friendly and kind. Food and drinks are awesome. Christ the Redeemer is something you've got to see in a lifetime."
Michelle:
"It's absolutely amazing, we have such rich culture and food and nature and everything's pretty cheap. No matter how far away I go, I always think Indonesia's home. So if you were ever there, call me!"
Joanna:
"You all haven't been to Taiwan. Come! And change your stereotype."
Ivette:
"Is happy, alive, hot weather, beautiful beaches, food, culture? Summary: everything!!!"
Meggie:
"China has a long history and a lot of famous sceneries and the culture is totally different from the western world."