Opinions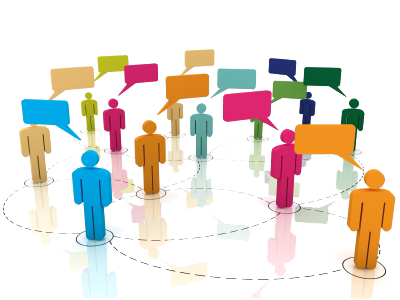 I really enjoyed Maggie´s lessons about China. I was shocked by the fact that Chinese students spend the whole day at school and I immediately recalled our school motto: "škola žije do večera" (The school is alive well into the evening), from my point of view we have a great rival to compete with. After considering the difficulty of Chinese language, which Maggie tried to teach us, I realized that it requires huge amount of time.
Regarding English, I have to say, I had some difficulties with understanding the girls from China and Taiwan. On the other hand I appreciate the opportunity to communicate with a native speaker from Australia and I was surprised that I understood her quite well.
As I love food, I was very excited that I could taste Mexican sauce. It wasn't supposed to be very spicy, which I didn't believe at first, but in the end it wasn't so bad, it tasted like spicy ketchup. I also had an Indonesian cookie. Yummy. All in all compared to the other countries Czech dishes aren't worth a penny.
I didn't like Indonesian dances at all. It was terrible. When we taught Maggie how to dance polka, which even I don't like, I found it very entertaining. It was clear that she is used to something totally different. We also danced to a Chinese song that she showed us and I was quite good at it.
To me Leo was very frank and friendly. We sang Brazilian songs (in Portuguese) and together with Ivi they taught us dance Samba. He was also very talkative, but sometimes it looked he didn´t really prepare for the lessons. Despite all of that we could see that he had gone for this project with energy and determination.
At first I was afraid, that I won´t be able to understand Jess very well, but actually it was the other way around. And that really surprised me. Her lessons were fun, I was intrigued by the Australian football, which is remotely similar to Quidditch. I also enjoyed making my own paper boomerang, even though I didn´t succeed at it. I liked, that she joined us for the English conversation, even more she let us taste her favourite sauce, which by the way was absolutely disgusting.
Even though we had only one lesson with Ivi, she managed to disproof my prejudices about Mexicans. Surprisingly they don't live in a desert among cactuses, they also don´t wear sombrero and poncho. However, their nourishment mainly contains tortillas, cheese and dressings. Of course we can´t overlook the Mexican sauces, which you can eat practically with anything even with fruit. I enjoyed that she also showed us traditional Mexican toys.
In my opinion the project came out well, the trainees form EDISON were really nice and frank. Some of them impressed me more, some of them less, but I think that all of us enjoyed the lessons. Even though in the beginning we were shy and didn´t participate much, in the end it started to be better. There was a lot of information, therefor I don´t remember it all, but some things definitely stayed in my head. It was with great regret that they had to leave, hopefully they will remember us in good faith.
It was great that we could meet foreigners directly at our school. I believe the project was of great significance, because we had the opportunity to experience English in different form and I think it was fun. I also believe we will remember everything we had learned about their cultures and it will broaden our horizons. It can be said that Edison matters that´s why we should do it again some times.